Plastic Turnover Box Mold Manufacturer
Taizhou Hongmei Molding has many years of plastic turnover box mold manufacturing experience, adhering to the principle of timely delivery to provide you with high quality plastic turnover box mold.We can provide you with various types of turnover box molds, such as standard vegetable turnover box mold, bottle turnover box mold, automobile industry turnover box mold, etc.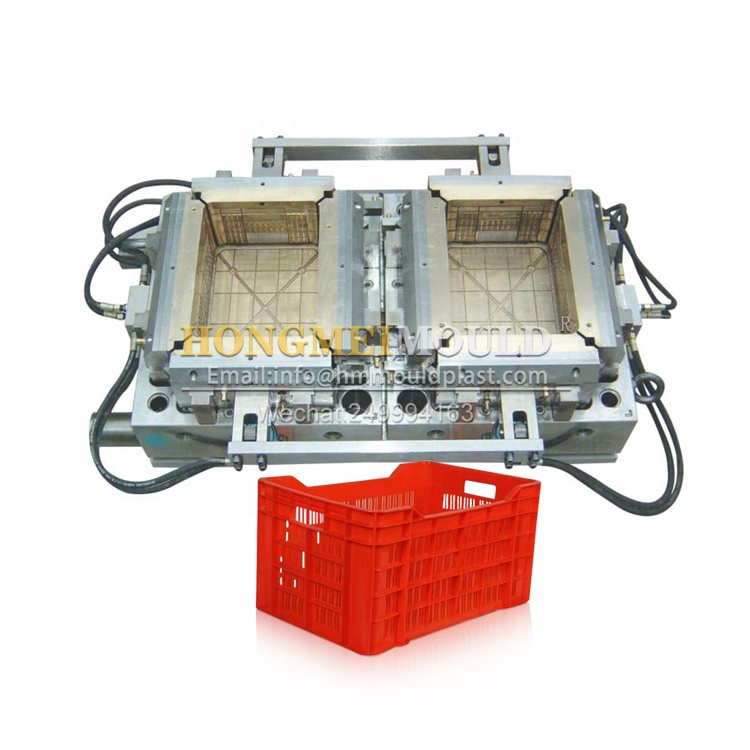 For plastic turnover box mould, our engineers pay more attention to the design of cooling system of revolving box mould.Good plastic filling systems require special hot runner systems to assist molding to ensure optimal cooling system.Because in order to produce durable turnover box molds, it is necessary to optimize the design of cooling waterway on the maximum forming surface of the molds, and it is necessary to use the tempered steel with excellent cooling waterway design.In addition, the exhaust system at the handle of the turnover box is also the focus of our engineers' design.When the turnover box load, both ends of the handle is the load of the key point.If the exhaust of the two handles on the mold is not good, it will leave obvious weld joints from which the product can easily be damaged.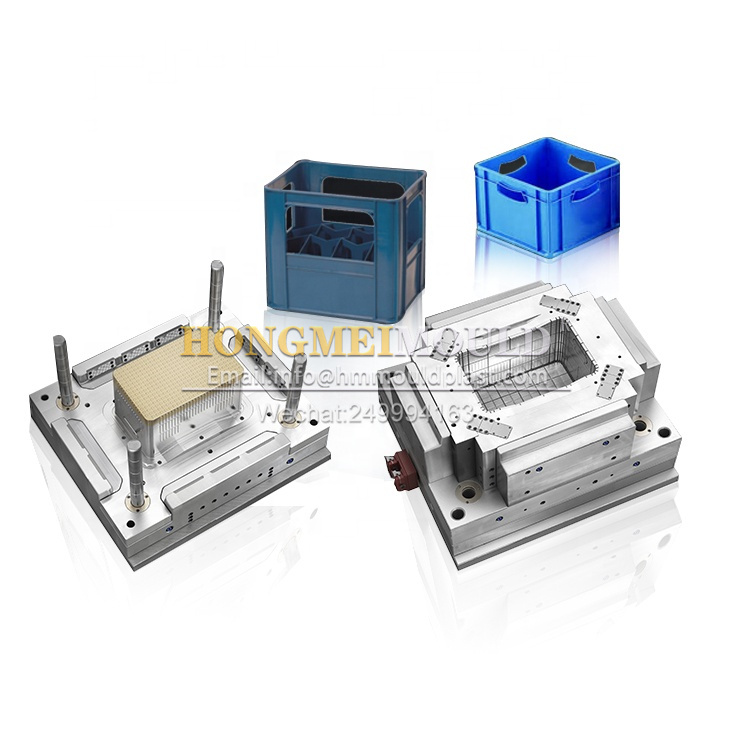 In the plastic turnover box mold processing, Hongmei team to the mold frame, core and cavity part of the selection of appropriate materials and material hardness, as well as the appropriate mold standard parts, so as to avoid problems in the process of use.For the friction in the turnover box mold, as well as its guide part, we must pay attention to its processing, and in the processing process, there can be no problem.In addition, it can not be manually operated, so as not to affect the processing effect and quality, and then affect the quality of the turnover box.
With this, we can guarantee that our plastic turnover box mold can be formed faster than our competitors.In addition, we will run the molds to show you the batch production simulation process to determine the cycle after production and delivery.
If you have any project about plastic turnover box mold, please contact us!We will provide you with detailed answers.
Wechat:249994163
Whatsapp:0086-15867668057
E-mail:hongmeiLibby888@gmail.com